Sales is an ever-changing field, and sales managers who want to achieve sustainable sales success must constantly find new ways to motivate their sales teams.
The secret to laying the foundation for this motivation is to organise well-planned annual sales kickoffs that bring the whole team together and refresh their mindsets.
In this article, we'll cover tips that can help sales leaders organise a successful sales kickoff.
What Is a Sales Kickoff? 
Sales kickoffs are fun, energising, and empowering events, usually held at the beginning of an organisation's fiscal year, where leaders explain organisational objectives to their sales teams and motivate them for the upcoming year. 
Sales kickoff events can be organised face-to-face, hybrid, or virtually, according to your sales organisational structure.
Details are important when planning a sales kickoff agenda because you want your team to share your vision for success and clearly understand why specific sales objectives are a priority.
That's why an annual sales kickoff takes weeks of preparation and planning and requires careful consideration of how the messaging and priorities are communicated. 
Why it Is Important to Plan a Sales Kickoff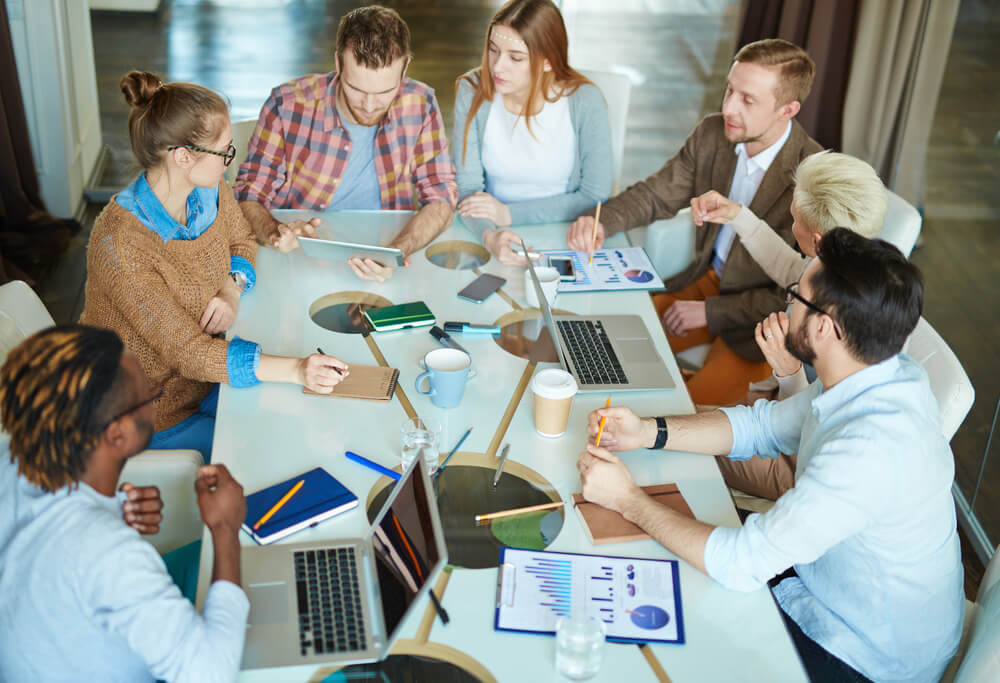 Sales kickoffs get the team to believe in organisational goals, fueling their passion for success, boosting their productivity and nurturing their instinct to create new opportunities.
Because sales kickoffs are events where the past is honestly reviewed, and the objectives are discussed transparently, it creates a progressive work culture that prioritises collaboration and strengthens relationships between your team members.
It's easier to learn from your mistakes in the past year and realise what you can do better when you gain hindsight from your team. Feedback also simplifies resource planning and task management. Each sales team member has unique goals, needs, and habits. When you convey the right message to them, they can make their own plans in a way that also supports the organisation's objectives.
Tips for Planning the Best Sales Kickoff for 2023 
The essence of modern sales culture is communication and relationship building focused on creating shared values. And these processes require the contribution of both parties.
Therefore, you should design it to create common sources of motivation, convey information honestly and consistently, and ensure that the team enjoys their sales success. 
Here are some tips you can use to organise an effective sales kickoff that will fuel your sales machine in 2023:
Review & Reflect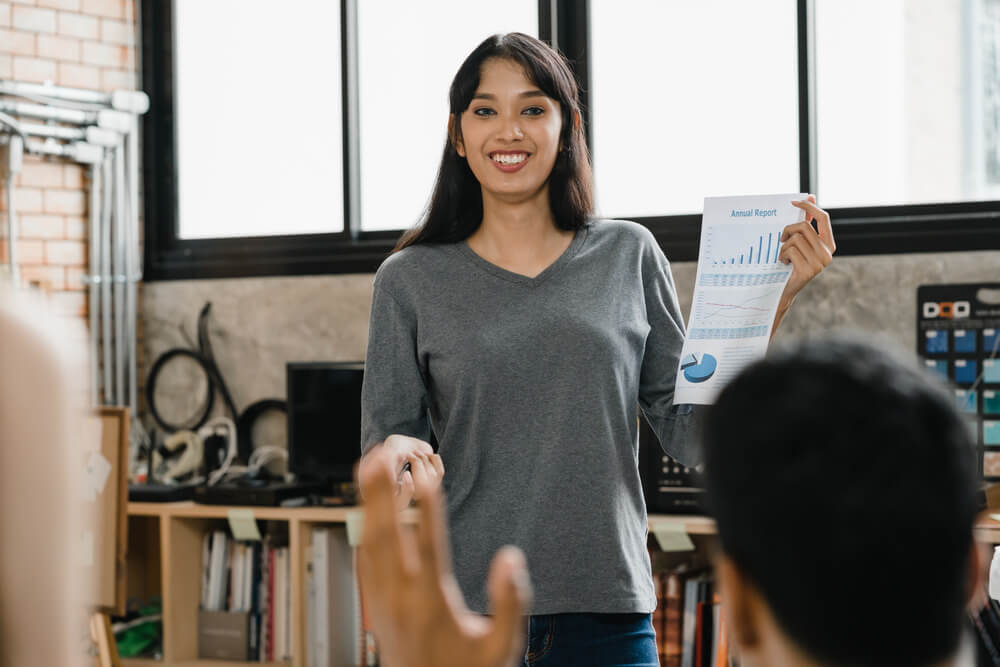 Discuss what you learned as an organisation, what you did well, and what you could improve for the sales organisation as a whole and then for each team member. Guide the discussion around your insights and analysis as a leader.
Recognise and appreciate top performers, but make sure you do this with an understanding of the dynamics in each market and region. 
For some teams, it can be much more difficult to create success stories due to market conditions. In this case, reaching the same contribution as other teams may require extraordinary effort. Therefore, being evaluated on pure data can have a demotivating effect on teams.
Try to motivate the teams that did not contribute enough by giving inspiring and valuable feedback. Being accusatory never has a positive effect on teams, so try to focus on the causes rather than the results.
Share Insights on Upcoming Challenges 
Challenges are natural barriers to an organisation's path to success, but you can shorten that path if challenges are used as drivers of change, not fear.
To overcome challenges, you must ensure that your team has a deep understanding of potential threats, develops different perspectives and strategies, and builds momentum to change.
Challenges always bring about change, and it's your responsibility to manage it. You must respect your team's unique mindset and make them part of the decision-making process when you are managing change.
Helping the team understand challenges and giving them a voice to share their thoughts improves the process and triggers a mindset shift by building their self-confidence.
Share Key Updates From All Units of the Business 
Include information that focuses on the entire company structure rather than taking a purely sales-oriented approach.
Share details of business elements, such as operations, innovation, product, or service, with the team and explain why they support your sales vision.
Understanding every detail of the brand's journey helps sales reps share the brand story with prospects, customers, and key stakeholders. Consistent and comprehensive stories build trust and turn your team into trusted advisors.
Focus on the Future 
Learning from the past is important, but what makes the future special is that it creates new opportunities and enhanced relationships. So make sure you focus on the future as much as the past.
State everything about the coming year without leaving any room for doubt, including goals and specific initiatives. This makes it easier for your team to set personal goals and plans.
Don't Overwhelm the Team 
Focus on the important messages, and don't let your team become so exhausted by detailed and dense information that they lose motivation. 
For example, it is meaningful to predict that the economic balance in a region will change positively. However, you do not need to talk about the triggers of the events that will cause this change.
Celebrate, Have Fun, and Relax!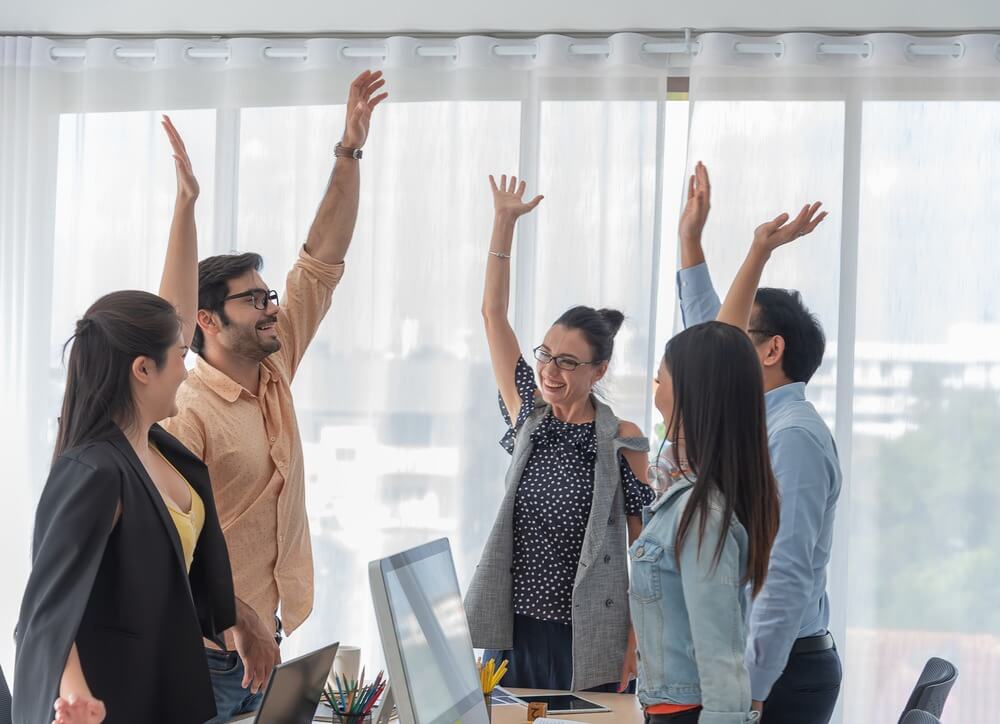 The kick-off is an excellent opportunity to say thank you, celebrate, and set the team up for future success. You don't always get the opportunity to bring your team together, so make the most of the opportunity and use the time to share an experience and get to know one another.
So celebrate sales successes, whether critical or insignificant and take the stress off your team's shoulders. In the meantime, remember to plan team activities to strengthen relationships and trust.
Follow the Session Up With a Short Summary
Take notes on agreed priorities, focus, and goals regularly throughout the kickoff, and share a summary of these notes at the end of your session. This demonstrates that you've reached a roadmap that creates value for both the team and organisation.
To keep your message consistent and credible, ensure that this summary includes only the topics you talked about during the session and nothing new.
Contribution of a Progressive Growth Mindset to a Sales Kickoff
When every team member is equipped with a progressive sales mindset, sales kickoffs become growth-driven events where everyone participates and adds value.
The growth mindset your team gains through sales training can enable them to recognise new perspectives and thus chart new routes that open up new opportunities for the company in sales kickoffs.